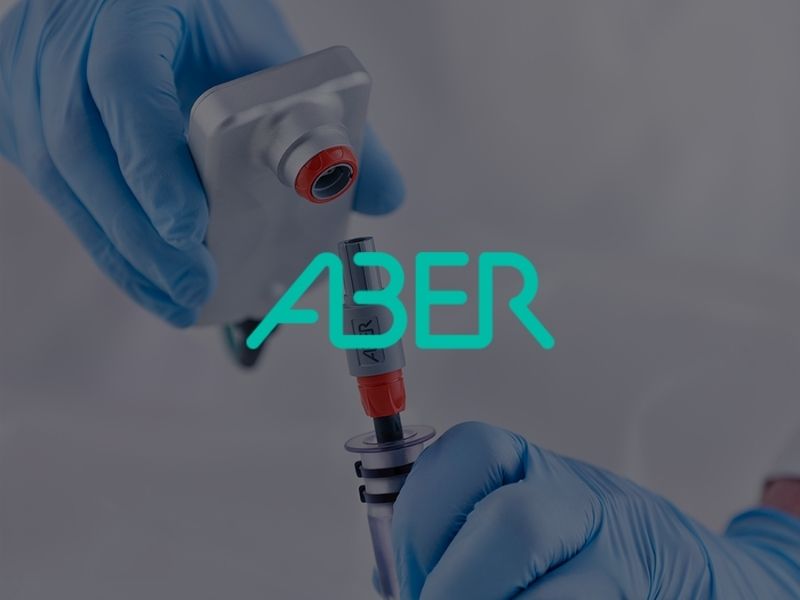 15 May

Latest Developments in Solutions for Bioprocessing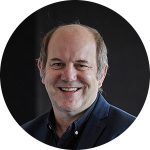 Dave Anderson, Director of Sales and Marketing at Aber Instruments Ltd
ABER continue to develop key solutions for bioprocessing and look forward to showcasing some of these developments with you over the course of World Biopharm Forum 2022
The biopharmaceutical industry relies on proven online analytics to monitor and automate manufacturing processes. Companies worldwide rely on Aber's proven capacitance based viable biomass sensors and support services to monitor and automate manufacturing processes in both reusable and single-use formats.
Aber's viable biomass sensors are designed to support all stages of bioprocess development and to be seamlessly transferrable to manufacturing. The sensors are available in a variety of scalable formats that can be used in mini-scale through large manufacturing systems. All sensors are fully validatable and are supplied with rigorous performance verification systems that meet stringent metrology standards.
Aber's sensors are supported by a team of engineers and scientists that are dedicated to supporting manufacturing operations. This team ensures reliable supply and performance monitoring viable biomass in manufacturing processes.  In the past year, despite huge challenges posed by the global pandemic, ABER has continued to develop key tools and solutions for bioprocessing.  Two notable milestones that further enhance ABER's expanding portfolio include a new optical range being introduced this year, a result of the acquisition and asset transfer of BugLab – a well-respected producer of optical sensors for online cell density measurement, and also the launch of the new FUTURA Neotf single-use sensor for Thermo Scientific Hyperforma S.U.B.s.
The optical technologies by ABER will cover biotechnology, chemical and academic laboratory sectors and are complementary to the ABER portfolio. ABER's broader offering resulting from this recent acquisition will notably support its bioprocessing clients and will enhance ABER's offering of non-invasive Process Analytical Technology (PAT) for biomass monitoring of microbial cell culture to support Quality by Design (QbD) manufacturing of biologics and vaccines.
The new Futura neotf single-use biomass sensor follows on from ABER's early entry into Single-use capacitance sensors, having already established robust solutions for Sartorius, manufacturing the BioPAT ViaMass capacitance solution for Sartorius S.U.B's.
The Neo tf, designed for easy integration with Thermo Scientific (Thermo) single-use bioreactors allows accurate process fingerprinting for on-line monitoring and control of cell culture, making it ideal for supporting seamless scale-up with biologics and vaccine manufacturing.
Based on Aber's long-established, capacitance measurement technology, the Futura sensors can measure biomass on-line in a bioreactor every 4 seconds. Unlike off-line biomass measurement approaches which are time‐consuming and generate few data points, capacitance is sample-less and allows walk-away analysis, and collection of large amounts of real-time data without removing samples from the bioreactor. Process development runs can rapidly provide all the data to generate accurate fingerprints of a cell culture process to support Quality by Design (QbD).
Utilizing process fingerprints from ABER's Futura system, whether that be ABER's reusable or single-use sensor, scientists can for example, maintain critical process parameters (CPPs) and critical quality attributes (CQAs) of their biologics and vaccines from batch to batch and can rapidly identify and prevent costly out of specification batches occurring. They can also use data from their Futura sensor for advanced control such as determining optimum cell harvest or virus infection times, potentially improving product yield and quality, as well as reducing cost of goods.
Consisting of a head amplifier and a single-use sensor, Futura neotf can easily be integrated via a proprietary port into Thermo single-use bioreactor ranges including the HyPerforma™. Developed with scalability in mind, the technology is compatible across sizes in bioreactors from 50 L to 2000 L, making it scalable through process development, clinical trials, and Current Good Manufacturing Practice (cGMP) cell culture production.
The new Futura neotf has been successfully tested internally by Thermo and externally by a major biopharmaceutical company to measure viable cell concentration (VCC) of Chinese hamster ovary (CHO) cells as part of its bioprocessing 4.0 workflow. The studies demonstrate that the single-use sensor was successful as a Process Analytical Technology (PAT) tool for measuring cell density in real-time with batch, fed-batch and perfusion applications.
Scientists tell us their off-line methods of measuring biomass not only risk contaminating the bioreactor but are time consuming and subjective. This means they only generate data points every 12-24 hours and measurements can vary by as much as 15 %. That's why implementing on-line capacitance sensors and especially single-use ones is a key need for many process development scientists.
To meet this growing demand, we are pleased to be adding Futura neotf  to our trusted biomass sensor range. The benefits for scientists working with Thermo single-use bioreactors are that they can now access our unrivalled technology to generate accurate process fingerprints to support QbD programmes and potentially drive down their biologics and vaccine manufacturing timelines.
This broader biomass monitoring range will help to meet the growing demand from our biopharma clients for non-invasive, on-line sensors to use in bioprocessing 4.0 manufacturing facilities and at this critical time also prove to be an effective tool for scaling-up viral vector based vaccine production.